Andrew J Hyde Property Consultant
The Cheshire based practice was established in 2015 by Andrew Hyde, Chartered Surveyor to provide independent and personal property advice to clients for residential, commercial and development purposes.
Having spent over 35 years gaining valuable experience with several Manchester Surveying practices, Andrew spotted a gap in the market for a personally dedicated consultancy based in Cheshire aimed at giving the best property advice to both existing and new clients.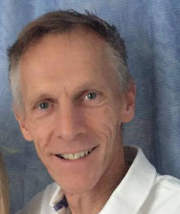 Services Provided
Commercial Properties

Valuations

Surveys

Development Appraisals

Professional Services

Expert Witness
Stuart & Liz Hitch, Buxton, Derbyshire, September 2018
You carried out a survey and provided a very detailed report for us for Hall Bank House, Hall Bank, Hartington in the snow earlier this year.
Just to let you know that we have now, on the 30th July, moved into the property and that we are delighted with the quality and detail of your reporting which has helped considerably in our decision to purchase the house and since moving in.
Many thanks and, should we ever consider moving, you will be our first port of call.
Rob, Marple, Cheshire, December 2015
Promptness of response:  Andrew saved me £7,000. Andrew immediately contacted me via phone and email to discuss my requirements. This made him stand out from the other interested parties. We agreed on the scope of work and a fair price which was reasonable and compared well vs the other quotes I received via Local Surveyors Direct.
Quality of service:  Andrew was local which was important to me and was willing to perform the survey quickly to make sure that I did not lose momentum on the potential purchase. He attended the property at the agreed time and spent over 3 hours performing a very detailed examination of the property (the vendor told me how long his visit took). I received telephone feedback from Andrew the next day and the written report shortly afterwards. Communication was excellent at all times.
Value for money:  Andrew's report was extremely detailed and contained the additional information that I had requested. Due to the report I was able to legitimately and confidently renegotiate the purchase price down by £7,000. An excellent result for a report that cost approximately £450. It also provided me with piece of mind and a plan and approximate costings of how to remedy the issues. He has also offered to put me in touch with good, local tradesmen.
Professionalism:  Needless to say, I am very pleased with the service I have received and would recommend Andrew without reservation.
Emily Jones – May 2019
The survey looks very comprehensive and really useful. With your help, we've been able to negotiate £2,500 off the purchase price of our new house.